Second in our series on school designs that inspire learning, the stunning Green School is a beautiful open air bamboo structure set in the lush Jungles of Bali. The school, founded by husband and wife John and Cynthia Hardy, teaches a modern curriculum layered with environmental education. It provides its students with a relevant, holistic and green education in one of the most amazing environments on the planet.
John and Cynthia Hardy, designers and environmentalists living in Bali, founded Green School with its affiliates PT Bamboo and the Bamboo Community Project. Concerned about the depletion of the world's resources they became advocates for the use of bamboo and wanted to create a project that offered a strong alternative to rain forest timber as a building material.
They decided to build a school demonstrating how to: Build with sustainable materials; Inspire and educate children to live sustainably; And motivate communities to fight climate change and poverty.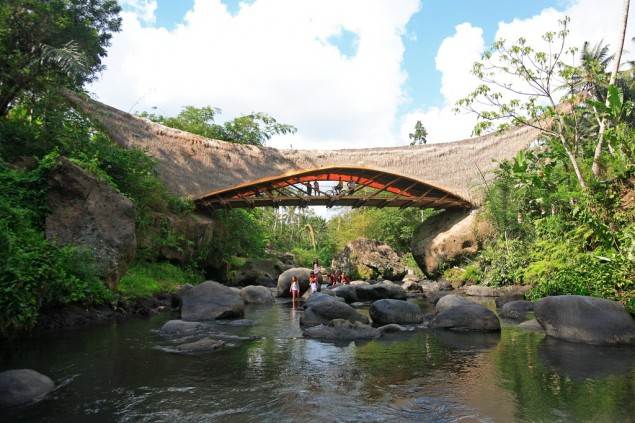 The beautiful Ayung River bisects the school and provides a wonderful natural playground as well as hydro-electric energy for the school.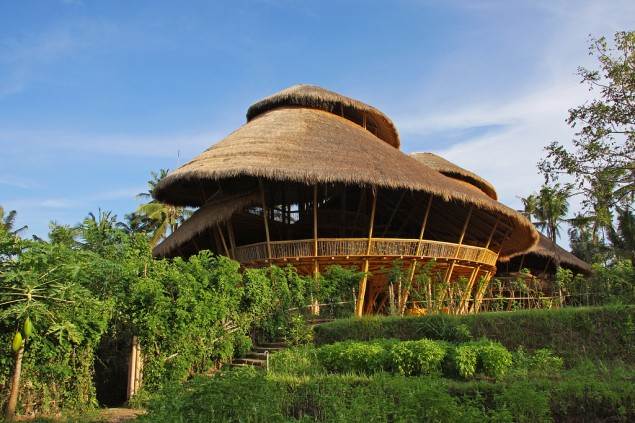 The buildings, furniture, and amenities of the school are all made from bamboo and other easily renewable resources.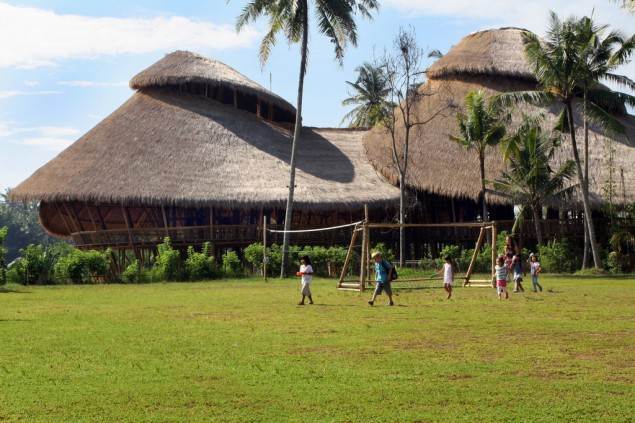 The eight hectare campus is a productive organic farm with part of the Green School curriculum teaching students how to develop and maintain production of the land.
Along with traditional subjects, children learn about environmental practices, renewable energy, aquaculture and organic farming.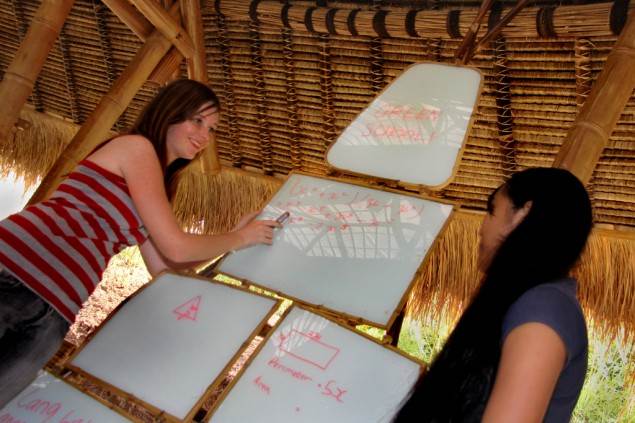 Preparing students for life through experiential opportunities and real-life applications is a key component of Green School's philosophy.
Whether it is dance, music, sustainable agriculture, social ventures, or small business, students get the opportunity to apply their skills through hands-on projects.
The Green School is more than just an amazing example of progressive, sustainable architecture, it is also a model for progressive, sustainable education. How do you feel about the Green School model and how could you see it working in your part of the world?
Check out the other schools in the series:
Great thanks to our friends at PT Bamboo for providing imagery and research materials for this article.