Whilst all kids need to learn to read, write and do math, creativity is all to often not given the same focus. The human brain uses the left side of the brain to perform logic tasks such as mathematics and science, whereas doing creative things helps to stimulate the right side of the brain. A mixture of creative and logic activities ensures your child's education is well rounded and balanced. Using a sticker maker is a great activity for creative kids. A sticker maker is fun to use and makes a great rainy day activity.
Kids of all ages can use a sticker maker. They will have fun designing and producing stickers to decorate their bedroom, bicycle, school books and electronic devices. There is no limit to the designs your child can create using his or her sticker maker, so if you are stuck for a new creative outlet for your child, look no further.
We think a sticker maker is perfect for home or school. Here are seven sticker maker sets we think you will like, so check them out today.
7 Sticker Maker Sets Kids Will Love
Creativity for Kids X-Treme Sticker Maker Set

Check price at

Klutz Sticker Design Studio

Most Popular

Lowest Price

Check price at

Craft Sticker Factory

Check price at

Create-a-Sticker Machine

Check price at

Phone Photo and Labels Sticker Printer

Check price at

Minnie Mouse Sticker Memory Maker

Check price at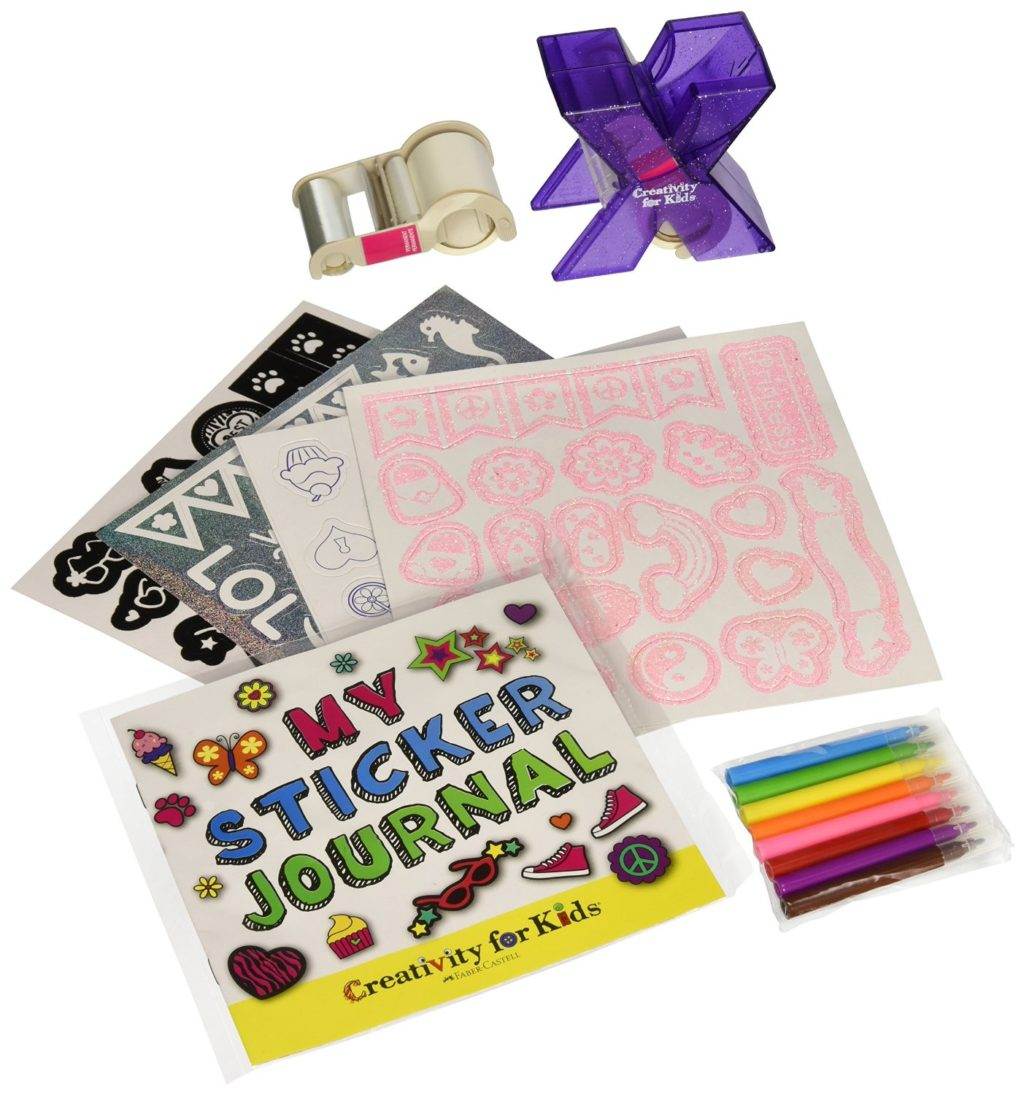 The Creativity for Kids X-Treme sticker set comes with 40 feet of sticker tape and 80+ sticker designs. The set includes velvet, glitter and metallic sticker making materials, as well as markers and a sticker book. It is the perfect gift for kids who want to turn their artwork and photographs into stickers. Children can download ClipArt images and turn them into amazing stickers, or use magazine images or textured paper to make stickers. The kit is super easy to use, so kids aged 5 years and above will have a blast.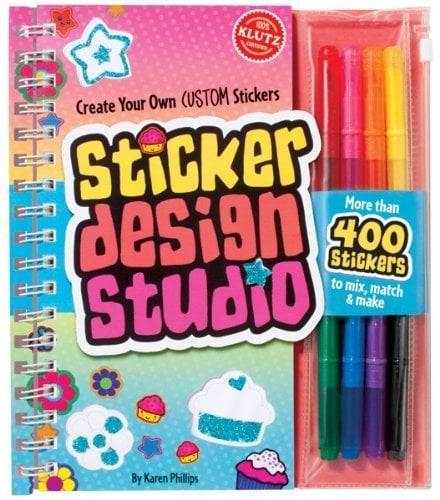 The Klutz Sticker Design Studio is a fantastic sticker art craft set for kids. The kit lets children make unique stickers out of hundreds of die-cast designs. These can then be used to decorate lunch boxes, binders, diaries and school books. The set comes with eight markers, 14 sheets of stickers, including four pages of glitter stickers. The Klutz sticker set is so easy to use. It even won the Parents' Choice Award! Kids aged three years and above will love the Klutz Sticker Design Studio. Are you planning a long car ride? If so, take a Klutz Sticker Design Studio along to keep the kids entertained for a few hours. It is a nice quiet activity for creative children.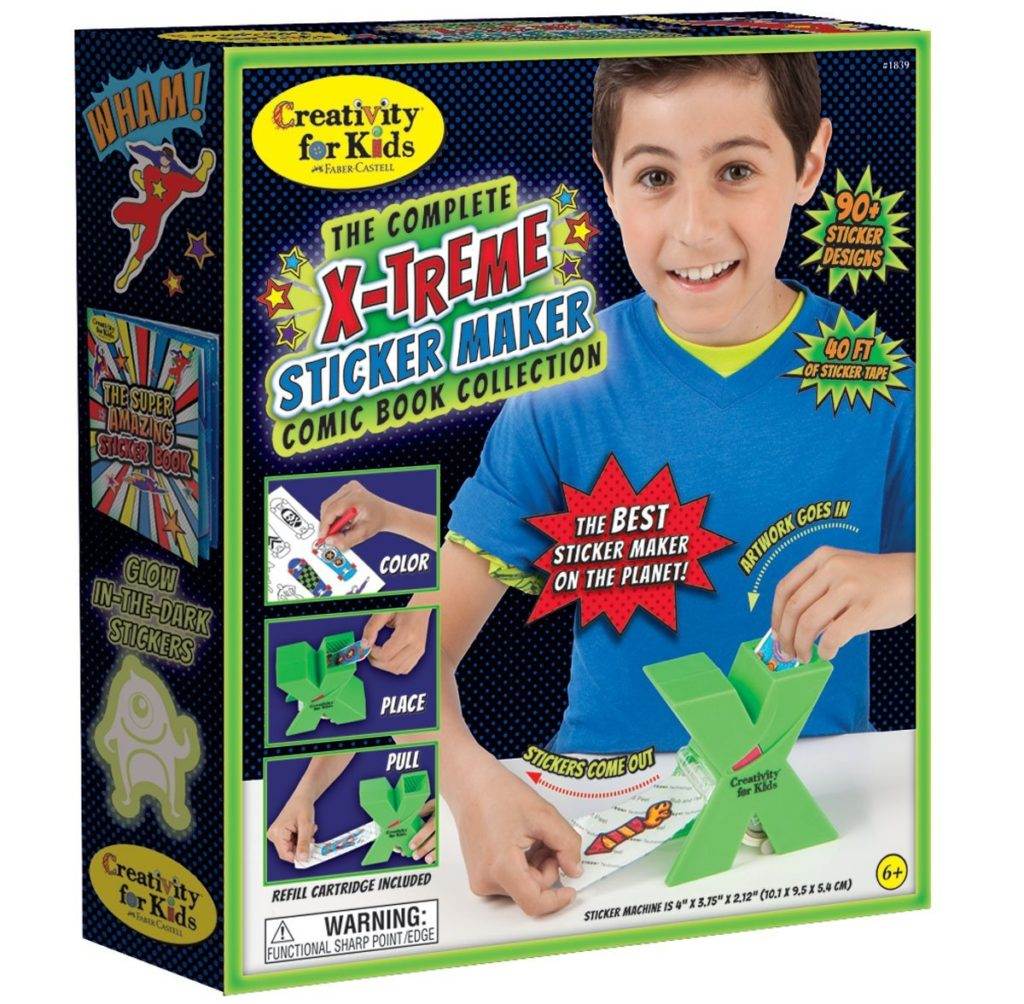 The Complete X-Treme Sticker Maker Comic Book Collection from Creativity for Kids features glow-in-the-dark stickers and is (unofficially) the best sticker maker on the planet. This awesome set contains super cool superhero, space, racing car, video game and sports themed stickers. There is also a fabulous sticker book included, so children can display their creative sticker designs in style. The set includes 40' of sticker tape, 90+ of which are foil, fuzzy and glow-in-the-dark. Keep the X-Treme Sticker Maker Comic Book Collection set for rainy days at home, or buy a few for your child's next party. You are guaranteed some peace and quiet either way!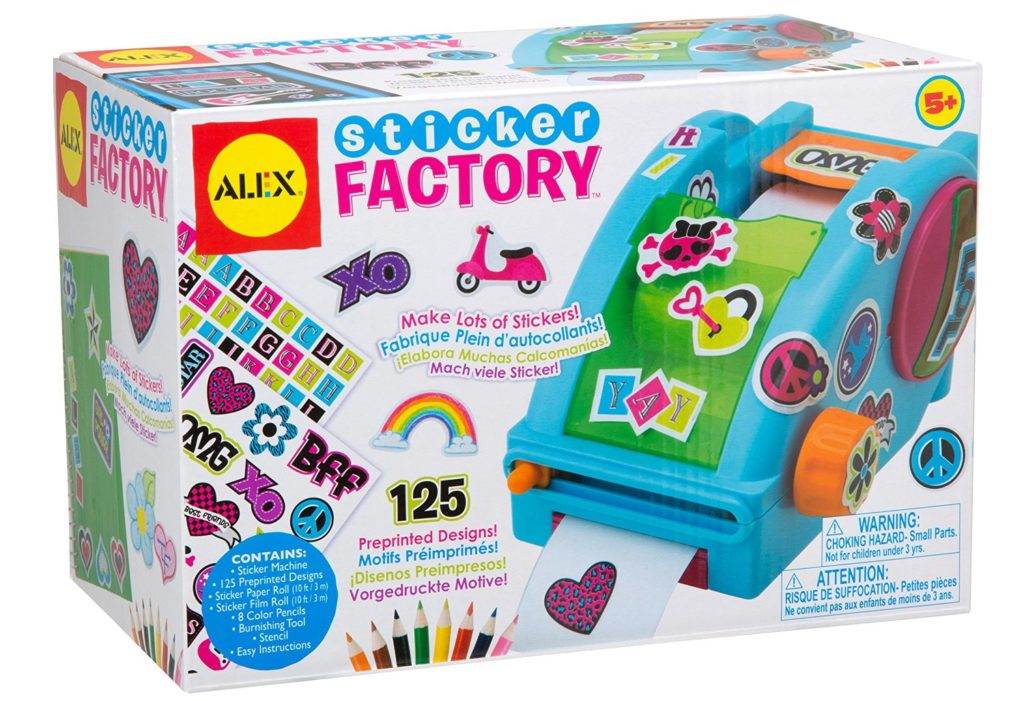 The Alex Toys Craft Sticker Factory makes a fantastic gift for kids of all ages. This fun sticker maker set comes with a large sheet of stickers. Kids can cut out pictures from magazines, use a stencil to create different designs, or draw their own designs. The sticker maker set from Alex Toys includes easy-to-follow instructions, so children will be making gorgeous stickers in no time at all. All they have to do is feed their artwork or picture into the sticker making machine and out flow the stickers. What fun!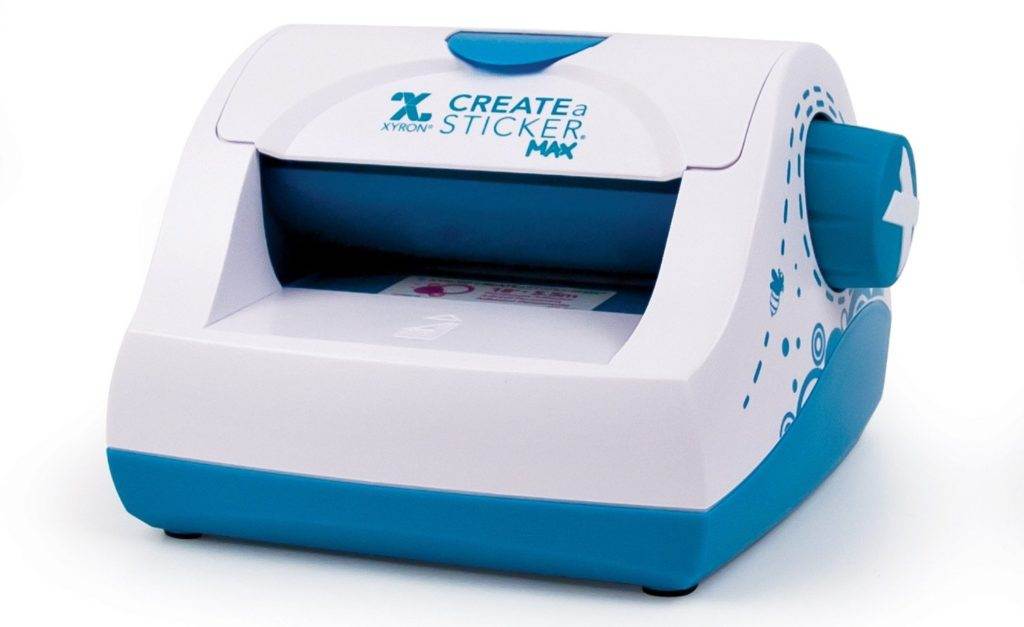 The Xyron XRN500EN 5 Inch Create-a-Sticker machine is perfect for older kids and teenagers. The Xyron XRN500EN sticker maker applies adhesive to flat items up to five inches wide, so kids can make funky stickers from photos, artwork, colored paper, ribbons, and anything else that is flat. You don't need electric, batteries or heat to use this amazing sticker making machine. Any stickers your child creates using the Xyron XRN500EN are permanent and removable. They are also acid free, so they won't leave any nasty marks behind. The Xyron XRN500EN 5 Inch Create-a-Sticker Machine comes with a one year limited warranty.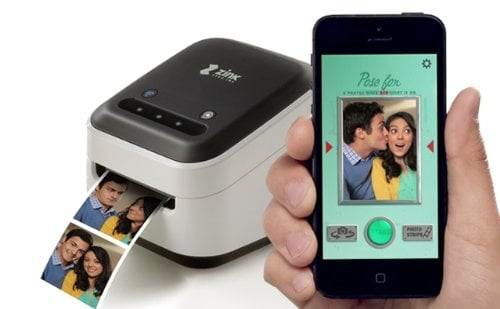 The Zink hAppy Phone Photo and Labels Sticker Printer is a super cool wireless printer for use with smartphones and tablets. The device prints directly from Android and iOS phones and tablets and is great for older kids and teens. It is very easy to connect the ZINK hAppy Phone Photo and Labels Sticker Printer to any device – all you need is a Wi-Fi connection at home or while you are out and about. The device has a built-in automatic cutter, so your child's stickers are cut to size. The ZINK wireless printer works with the ZINK hAppy app, which can be downloaded for free. This is a great go-to device for kids who love to take photos on their smartphone or tablet.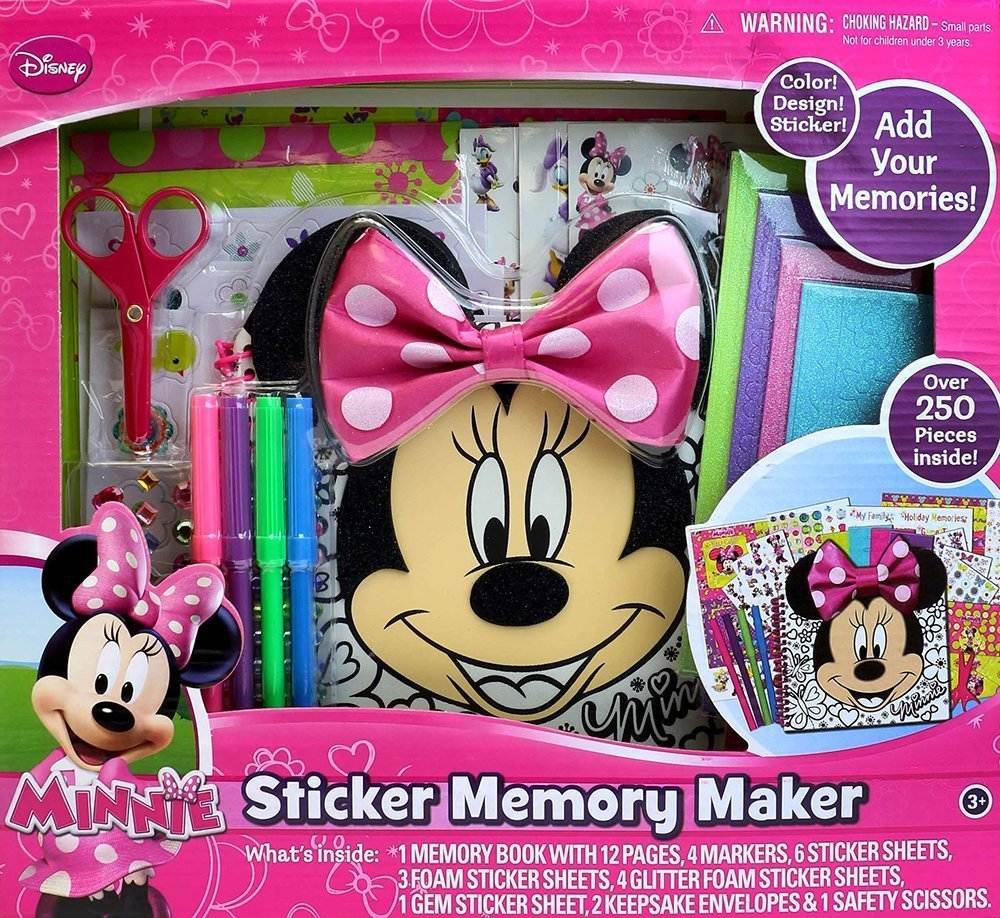 The Tara Toys Sticker Memory Maker has a super cute Minnie Mouse theme. No glue is required – kids can use their stickers to make pictures and a memory scrapbook. The set includes a memory book, stickers, glue stick, envelopes, pattern sheets, glitter glue, safety scissors, gems, and markers. Children can use the stickers included in the set to make unforgettable pictures and memory boards. It is a lovely set for younger children, as it is safe and easy to use. Kids aged 3 years and above will have a blast making scrapbooks or decorating their books. It also makes a cute present for a kid's birthday party.
Sticker maker sets are a great idea for children who love to stick. They are a little bit different from a coloring book and kids of all ages will find a sticker set hugely entertaining.
Feature image courtesy of Flickr, m01229.