Math apps for kids could be what your child needs to improve their math skills, move to the next level, or start enjoying and having fun with mathematics. The high-quality apps available on the web, at the iTunes Apps Store, and Android devices on Google Play Store are astounding.
These apps help kids of any age, from a two-year-old toddler to a teenager in high school. The apps feature math games, activities, and user interfaces that make learning math a fun and enjoyable experience for students at all levels. Many apps customize math problems according to the age and the child's skill level.
To make things easier for busy parents and teachers, we created a shortlist of the best math tools for students. We grouped the apps in tools for preschool, school, and high school kids. However, many apps support are not limited but support a wide age range.
Best Math Apps for Preschool and Kindergarten
The Bedtime Math App is one of the best math apps where parents engage kids in a fun daily math learning routine. The math problem is part of a bedtime story or learning math during bath time.
If you were wondering what electric eels and chocolate chip cookies have to do with mathematics, then your child would be interested too. Parents may select the Math Problem of the Day, which is updated at 4 pm Eastern Time or choose any of the over 1000 math challenges with these wacky topics. The tool offers three challenge levels, Wee Ones, Little Kids, and Big Kids. The Sky's the Limit gives challenges for older kids and the mathematics expert in the family.
Available in English and Spanish and on Android, iPad, and iPhone devices, your kid may have found their new favorite bedtime routine. The tool is designed for a toddler three years old up to school age of 9 years old.
Best Arcade-Style Math Game: Monster Math
With four different worlds and 23 game characters, Monster Math offers an engaging way for kids to learn over 67 math skills. The arcade-style math app for kids is designed for Grade K-5 with ordinary skill presets aligned with Common Core State Standards.
The math app is customizable to your kid's skill level. With a button toggle, your kid can move to more advanced math problems or back to basics. The app teaches kids basic geometry, addition, subtraction, multiplication, division, multiples, factors, prime numbers, decimals, and fractions.
The Monster Math app is stacked with fun math adventures; kids learn math without even realizing it. Maxx must rescue best friend Juno from evil monsters on 20 different levels in four worlds. Defeat strange and funny monsters using basic math and problem-solving skills; it is a fun way to do math homework and practice the math learned in the classroom.
The adaptive gameplay is purchased as a standalone or part of the automatic renewable Mkakajai subscriptions. The math app is available on the iTunes App Store for iOS devices and Android devices on the Google Play store.
Splashlearn, formerly known a Splash Math, has taught over 30 million learners and more than 77,000 schools trust the app. The math app for kids from kindergarten to 5th grade helps boost a child's math confidence.
The math app is self-paced and creates a personalized curriculum for each student that adapts to your child's skill level and how the kid learns. The app is one of the best math apps to encourage kids to learn math through engaging games and rewards system. The interactive reward system motivates children to learn and improve their scores. Correct answers are rewarded with coins to buy and collect virtual animated pets. The app offers the Jungle, Candy, and Space theme to entice a child's interest. Students will not get bored with multiple games, themes, and over 350 math skills to be learned.
The app offers offline access for iOS devices, PC, and laptops; kids may play on any iTunes App store device (iPad, iPhone, iPod), and Android devices available on Google Play store. The dashboard provides a detailed progress report, and parents may monitor their child's activity and progress via the Parent Connect app.
Teachers may use the app to identify the student's learning gaps, gauge class readiness, measure post-lesson improvements, and assign a personalized learning plan. The freedom to learn and practice math on any device and at their pace may help kids from age 4 to 14 years understand and improve their math skills.
Khan Academy Kids is a free math learning tool that teaches kids from age two to seven years a variety of topics, including math, writing, problem-solving, and language learning. The award-winning app offers math in a more traditional course-type with over 40,000 questions, 10,000 videos, and an expansive variety of math types.
Five playful characters guide the kid through interactive activities, math games, and stories. These lively characters may captivate a child's attention and help them to engage in the educational lessons. The robust math curriculum helps young children learn counting, numbers, additions, subtraction, shapes, and measuring.
Each child learns at their pace and uses the library collection independently. The learning path automatically introduces the child to activities based on the student's age and past performance. The Kahn Academy math apps for kids' library offer songs, stories, books, math games, and videos that engage multiple senses and various entertaining ways to learn.
The kids' math activities and books cover the Common Core Standards and the Head Start Early Learning Outcomes Framework. Khan Academy Kids offer parents a weekly planner as a guide for using the week's distance learning resource. The math apps are available on the iTunes App Store for iOS devices and Android devices on the Google Play store. It is entirely free with no in-app purchases.
Best Math Apps For Kids in Elementary School and Middle School
Prodigy is free to use math apps for students age 6 to 14 years and schools that utilize an adaptive learning platform. The Prodigy Math Game World offers quests and in-game rewards to motive kids to learn math. Math homework is a video game, and the content is constructed according to the child's strengths and weaknesses.
Globally over a million teachers, 50 million students, and three million parents have used the fantasy-based game to assist kids in their math learning experience. Addition, subtraction, multiplication, division, and fractions are examples of math skills embedded in the game. Kids compete against in-game characters in mathematic duels. The duels consist of answering sets of math questions; these questions are aligned with Common Core Standards and TEKS curricula.
The app includes one-on-one personalized math tutoring, which works well for homeschoolers and kids studying math at home. The tutoring feature is curriculum-aligned for kids from first to eighth grades. Your kid may request a free session to see how the certified Math tutors may help them improve their math ability before parents subscribe. The educational content is free forever. However, Prodigy offers a premium membership, including extra in-game rewards and exclusive game areas and in-game rewards.
Prodigy Math Game is available on the iTunes Store, Google Play, Amazon Appstore, and the Web for kids ages 6 to 14.
Beset Math Facts Math Apps: Rocket Math
Dr. Don Crawford created Rocket Math to help children learn math facts during each math mission. Each of the 26 levels, A to Z, has three achievements: Take-Off, achieving Orbit and going into the Universe.
The game provides instant assistance and corrections. A kid has 3 seconds to answer the math question; if they answer incorrectly, Mission Control provides the correct answer. Then the child needs to prove that they have learned the right answer.
The mission is intense; kids must take a 20-minute break after five to fifteen-minute sessions. Rocket Math enables a kid to learn up to two math facts and the reverses at one time. During the session, they practice until they have memorized the math fact. A mission operation then combines the new attribute with other facts previously learned in the cumulative review.
The app is voice-guided, which means kids may learn without adult supervision. Rocket Math is also available on iOS devices. The math tool is designed for a child from age 6 to 14 years.
Microsoft Math Solver is a free app to help students solve math problems with step-by-step explanations. If your kid needs help with their homework assignment, this app is one of the best picks in explaining fundamental to complex math challenges.
The app offers arithmetic, pre-algebra, algebra, trigonometry, statistics, quadratic equations, and calculus math equations. Your child may write the math equation on the screen, use the calculator, or take a photo and scan the math challenge to receive instant, fully solved solutions. For more complex challenges than basic arithmetic, the app offers the explanations feature.  The app recognizes the problem and then presents similar online problems, explanations, interactive graphs with the graphing calculator.
Suppose your child understands the process but misses a step in solving the math calculations or struggles in completing the multistep equations and reverse numbers. In that case, this tool may help your child identify their error. It is one of the best tools in helping kids with their math homework.
Practice worksheets may help your child practice and apply the math concepts learned in the classroom.  The tool allows the child to scan the web for more worksheets and math problems. The Microsoft Math Solver App is available online and in the iTunes App Store and Google Play store for Android devices.
Best Math Apps for Kids in High School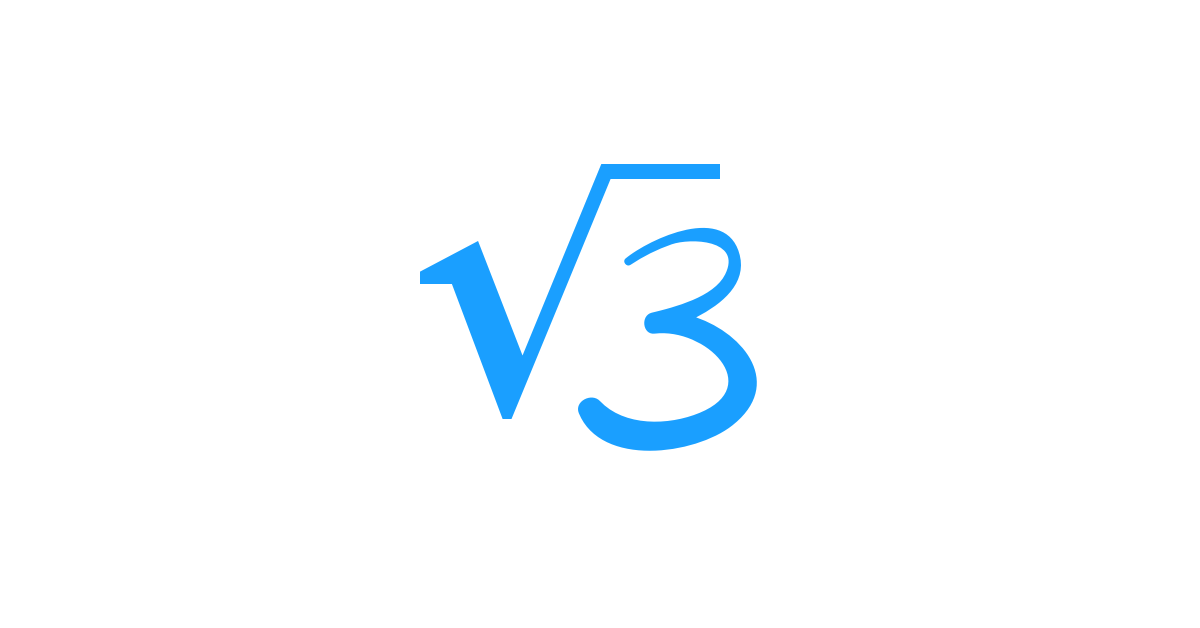 If you wished you could write on your calculator, then the MyScript Calculator is one of the best math apps to consider. Write calculations with your finger or device pencil and get immediate results; no keyboard needed. It is fast and efficient, providing real-time solutions.
Edit your calculations by scratching out and replacing the correct number or calculation as often as necessary. The math solver tool supports various operators including basic arithmetic, power, roots, exponentials, brackets, trigonometry, inverse trigonometry, logarithms, constants, and multiple operations.
Display answers in decimals, fractions, or mixed numbers. One of the best features is the ability to solve unknowns in a math problem using the question mark symbol (?) or the percentage symbol (%).
Students may reuse numbers by dragging and dropping them into a new set of calculations. You may develop calculations over several lines or continue writing, and the tool merges it into one equation. Past calculations are retrievable and reusable when saved. You may export your results to compatible apps.
MyScript Calculator 2 is one of the best apps for math learning teenagers in high school and adults after they graduated from high school. The convenience of having the scientific calculator handy on any device may appeal to students and teachers.
Best Algebra Apps for Exit Regents Exam: Algebra Tycoon
Algebra Tycoon is one of the best math apps for high school students preparing for the final examination. Kids may solidify their algebraic knowledge while becoming financial billionaires with fun game features. The engaging game may even relieve some pre-exam stress.
Become a master investor by learning, practicing, and applying key Algebra concepts. Build companies, create charities, invest time wisely, and change the world with your math skills. The math learning game contains hidden strategies that are only discovered by taking risks, being prepared to fail sometimes, and to focus on your Algebra principles.
Teachers who enjoy math apps may utilize this tool in complementing their lessons, create competitions for the students, or monitor students' progress.
Algebra Tycoon may help students prepare for their exit exams; it covers 39 Algebra 1 Common Core Standards tested in the NYS Algebra 1 regents. The free app requires iOS 11.0 or later for iPhone, iPad, and iPod touch devices; it is also available on the Google Play Store for Android devices and the web.
The Complete Mathematics app includes basic math concepts and more complex math for high school students. Various categories make it easy for a student to select the math topic to start learning immediately. The multidimensional app's curriculum contains interconnected mathematical ideas for an optimal math learning experience.
Various sections help students engage and have a positive math experience. The Complete Mathematics app includes statistics, scientific and graphing calculators, formulas, tutorials, theory math questions, quiz dictionary, math tricks, unit conversions, and brain teasers.
Built around various examination syllabus (WAEO, GCSE, GOE, NECO, JAMB, and KOSE), students and teachers may use the app to prepare them for exams. Covering multiple math topics, a kid may solve any math problem with the algorithm-driven feature. It generates unlimited dynamic quizzes and activities for homework assignments and to test a kid's math proficiency.
Math is fun with the right tools. Which app is your child's favorite that you would recommend to other students, parents, and teachers?